This lovely Ensoniq SQ-80 comes with a story. The original owner sold it to us, as it's badly in need of loving care. He's even written a farewell blog posting complete with late '80s teen keyboard pics!!

Anyways – this has a complete strip down. Three decades of grime were removed from the front panel. The sliders and two tact switches were replaced with new. The firmware was flashed to the latest revision – 1.80. We swapped out the very-dead battery for an exact replacement, and we repaired the floppy drive. All in an evening's work.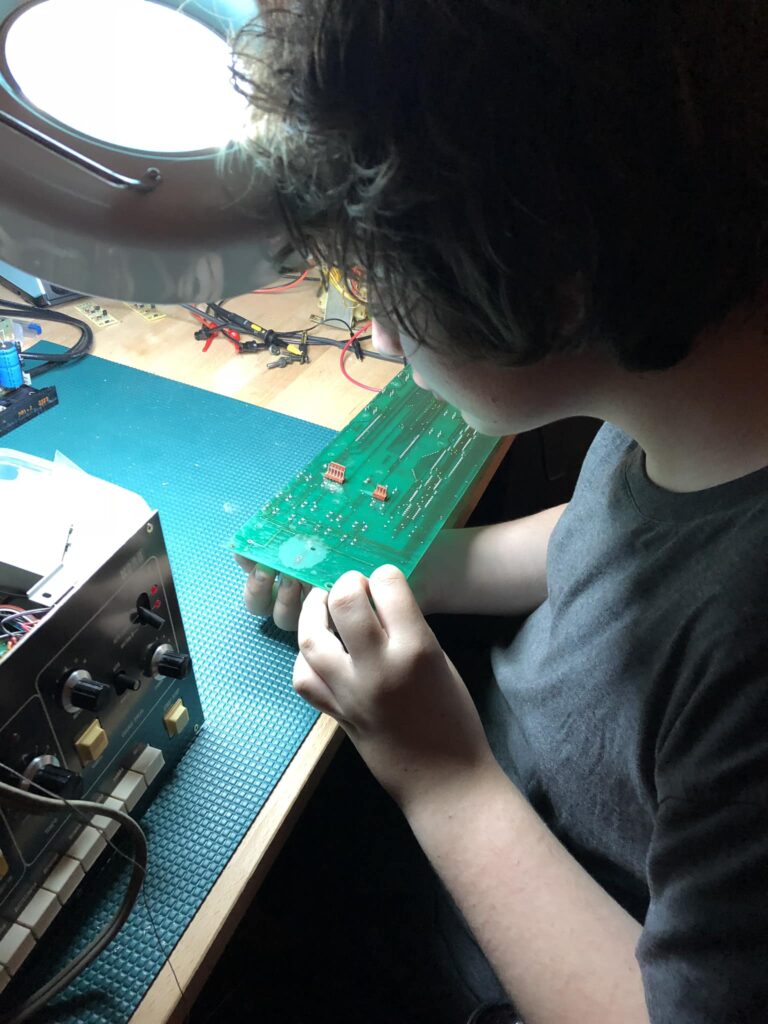 Then – this will be good as it was and ready for decades more music ? ?
Followup: The previous owner, William, was so pleased that his old Ensoniq was being restored, that he wrote a followup article. The instrument was subsequently sold to someone who really appreciate it, and it is now on tour in Europe. This is why we do what we do.